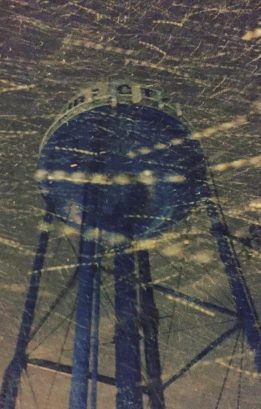 © 13th Street Water Tower
PUBLIC NOTICE
On July 22, 2021, Governor Murphy signed legislation into law for mandatory lead service line replacement, "NJ Bill A5343/S3398", P.L.2021, Ch.183, effective immediately upon signature.
Public community water systems are required to inventory and replace all known lead service lines and address all service lines.

If you suspect the service line to your home is a lead or galvanized service line, please email or call to report the line for future mitigation no later than June 1, 2022 at serviceline@surfcitynj.org or at (609)494-3064.
Hours & Payment information
2021 Consumer Confidence Report
2022 Consumer Confidence Report
2023 Consumer Confidence Report
Borough Hall is open Monday through Friday from 9:00 am to 4:30 pm.
Mailing Information: All Water/Sewer payments and correspondence may be paid by clicking the link below or by mailing payment to Borough Hall.
Borough of Surf City
813 Long Beach Blvd.
Surf City, NJ 08008.
Water and Sewer Bills are mailed in April for the current year charges and payments are due on June 1st and October 1st. Payments can be accepted in person or by mail and may be made payable to the Borough of Surf City. There is a Return Check Fee of $20.00 for any check or draft returned unpaid for any reason (Ordinance 2-60.5).
If you are paying through your bank online, include your Block and Lot or the account number. Please allow enough time for your bank to send the check to our office (7 – 10 business days).
To avoid interest, payments must be received in our office by the 10th of the month. If the 10th falls on a weekend or holiday, the next business day is the end of the grace period.
For a receipt, send stub, check and self-addressed stamped envelope.
For your convenience, a DropBox for payments is located outside the main entrance of Borough Hall. Be sure to put your payment and the water/sewer stub in a sealed envelope before placing it in the DropBox.