Beach Badges
Preseason Badges are $35.
Surf City beaches will be guarded starting June 20th. Preseason badges are $35 until May 31st. They will be for sale at the badge window in the rear of the building on the N. 8th entrance of Borough Hall, daily, starting this Saturday, May 16th at 9 am. We ask that all patrons practice social distancing and wear a face mask upon approaching the badge window. Anyone may reserve a preseason badge by downloading and completing the reservation form, available at www.surfcitynj.org/beaches. All forms & payments must be postmarked by May 31st. Due to the influx of mail in reservations, preseason badges will be available for pick up beginning June 8th. Thank you for choosing Surf City, we are happy to have you.
No refunds will be issued.
Lifeguards & Badge Checkers will be on duty from 10 am to 5 pm. Valid Surf City beach badges are required for all individuals from 12 years of age to 64 years of age whenever lifeguards & badge checkers are on duty. For the 2020 Season, Active Duty Military & their immediate families may access the Beach at no cost with a wrist band obtained from a badge checker.
Surf City Beach Badges are ONLY VALID IN SURF CITY, not all of Long Beach Island.
Daily Badge $8
Weekly Badge $20
Seasonal $45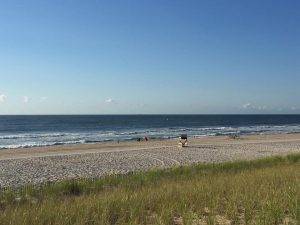 rESTROOMS
Restroom facilities are available at the following locations, changing rooms and showers are not provided:
Behind Borough Hall at 813 Long Beach Boulevard.
The 16th Street Bay Beach.
The Division Street Boat Ramp.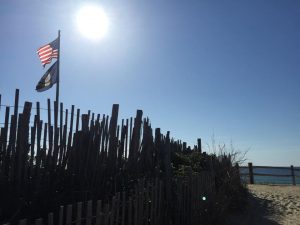 gENERAL rULES
For safety reasons, please do not dig holes deeper than 12 inches. All holes must be refilled prior to leaving the beach.
Launching of any boats, kayaks, or canoes of any sort is not permitted from any Surf City beach.
Dogs may enjoy the beach while leashed with their owners from October 1st until April 30th.
Beach Buggy Permits are available from September to May through the Surf City Police Department.
The fishing beaches during guarded hours are located between North 23rd Street to North 25th Street.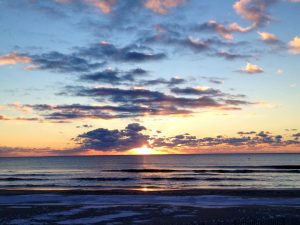 Surfing
The surfing beaches during guarded hours are outside of the swimming area as directed by the Borough lifeguards. This is a trial period, all surfers must present a badge.
Permitted surfing is subject to daily weather/water conditions.
Surfers must check in with a lifeguard & a badge checker before entering the water.
Surfing in designated areas only.
Surfers must use a leash.
There will be NO disrobing or changing on the beach or in the street.
Failure to comply will result in a ticket/fine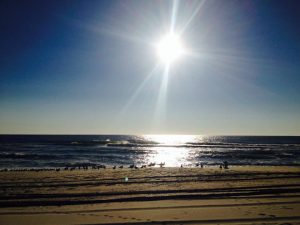 beach patrol
Lifeguard stands will be located approximately at South 2nd Street, Division, North 2nd, 4th, 6th, 8th, 10th, 12th, 14th, 16th, 18th, 20th, 22nd, and 24th. The precise location of the guarded beach may change from year-to-year or even week-to-week depending on surf condition and most notably the location of sandbars. In addition, at times there may be two separate bathing areas on a beach instead of one large bathing area if there is a rip current in the middle of the swimming area.
For more information please visit the
website.