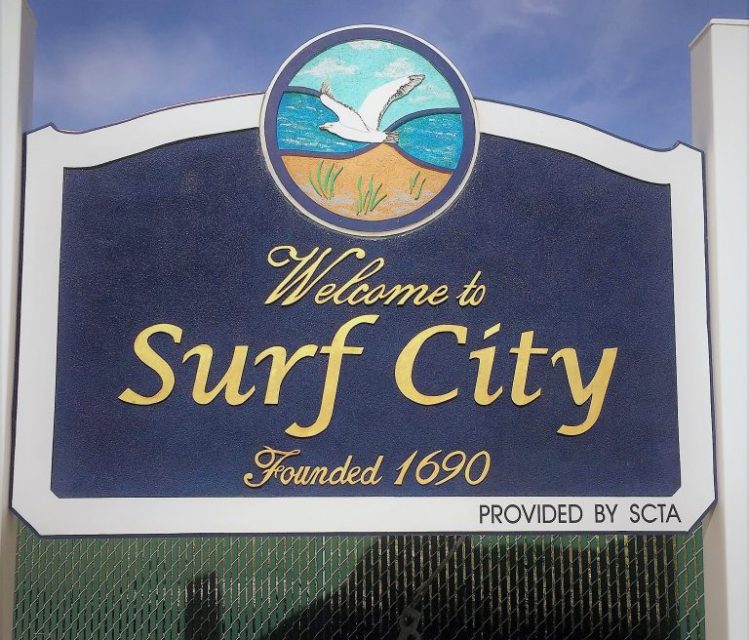 TOWN WIDE YARD SALE
Please complete the above form and email to the deputyclerk@surfcitynj.org. You may also stop by Borough Hall or mail it to 813 Long Beach Boulevard.
Please be mindful:
Sale hours are restricted from 8:00 am to 6:00 pm.
No signs may be placed advertising or soliciting customers.
No foodstuffs or perishable items may be sold.
June 22, 2019
239 S. 2nd Street 9:00 am to 3:00 pm
245 S. 2nd Street 8:00 am to 5:00 pm
209 S. Barnegat Avenue 9:00 to 2:00 pm
363 N. 1st Street 9:00 am to 5:00 pm
216 N. 3rd Street 8:00 am to 12:00 pm
254 N. 3rd Street 8:00 am to 3:00 pm
308 Long Beach Boulevard 9:00 am to 1:00 pm
262 N. 4th Street 8:00 am to 6:00 pm
329 N. 5th Street 8:00 am to 6:00 pm
332 N. 5th Street 8:00 am to 2:00 pm
282 N. 7th Street 8:00 am to 1:00 pm
377 N. 9th Street 9:00 am to 1:00 pm
387 N. 9th Street 8:00 am to 12:00 pm
379 N. 10th Street 8:00 am to 12:00 pm
383 N. 10th Street 8:00 am to 12:00 pm
243 N. 11th Street 9:00 am to 12:00 pm
117 N. 12th Street 8:00 am to 12:00 pm
228 N. 12th Street 9:00 am to 12:00 pm
272 N. 12th Street 8:00 am to 12:00 pm
276 N. 12th Street 8:00 am to 1:00 pm
282 N. 12th Street 8:00 am to 2:00 pm
232 N. 13th Street 8:00 am to 2:00 pm
1410 Long Beach Boulevard (in the side yard)
1417 N. Central Avenue 8:00 am to 12:00 pm
311 N. 14th Street 9:00 am to 1:00 pm
239 N. 15th Street 8:00 am to 12:00 pm
304 N. 15th Street 8:00 am to 1:00 pm
271 N. 16th Street 9:00 am to 2:00 pm
293 N. 17th Street 8:00 am to 6:00 pm
1805 N. Ocean Terrace 8:00 am to 3:00 pm
218 N. 19th Street 9:00 am to 2:00 pm
234 N. 19th Street 8:00 am to 6:00 pm
1918 N. Long Beach Boulevard 8:00 am to 6:00 pm
217 N. 20th Street 9:00 am to 6:00 pm
114 N. 21st Street 8:00 am to 6:00 pm
245 N. 21st Street 9:00 am to 1:00 pm
33 N. 24th Street 9:00 am 1:00 pm