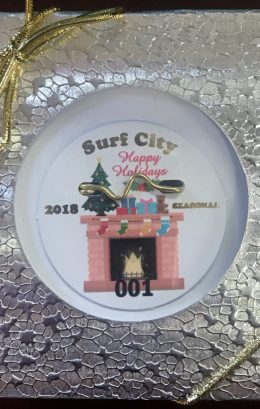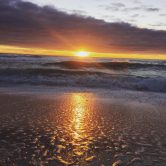 Beach Badges
Lifeguards & Badge Checkers will be on duty beginning June 17th every day until Labor Day from 10:00 am to 5:00 pm. Valid Surf City beach badges are required for all individuals from 12 years of age to 64 years of age whenever lifeguards & badge checkers are on duty. Surf City Beach Badges are ONLY VALID IN SURF CITY, not all of Long Beach Island.
Councilman Hartney has set up an email for all beach related questions: scbeaches@comcast.net
Prices
Seasonal $40 Weekly $20 Daily $7
Badges can be purchased at Borough Hall, 7 days a week from 9:00 am to 4:30 pm beginning April 26th until Labor Day or from any Surf City Badge Checker at the beach.
Beach Information
Restrooms are available at the following locations, changing rooms and showers are not provided:
Between 9:00 am and 5:00 pm at Borough Hall.
Port a Johns are available at all times, during the season, behind Borough Hall, at the 16th Street Bay Beach and the Division Street Boat Ramp.
The fishing beaches during guarded hours are located between North 23rd Street to North 25th Street.
The surfing beaches during guarded hours are outside of the swimming area as directed by the Borough lifeguards. This is a trial period, all surfers must present a badge.
Permitted surfing is subject to daily weather/water conditions.
Surfers must check in with a lifeguard & a badge checker before entering the water.
Surfing in designated areas only.
Surfers must use a leash.
There will be NO disrobing /changing on the beach or in the street.
There will be NO launching of kayaks, paddle boards, kite surfing, etc
Failure to comply will result in a ticket/fine.
For safety reasons, please do not dig holes deeper than 12 inches. All holes must be refilled prior to leaving the beach.
Launching of any boats, kayaks,or canoes of any sort is not permitted from any Surf City beach.
Dogs may enjoy the beach while leashed with their owners from October 1st until April 30th.
Beach Buggy Permits are available from September to May through the Surf City Police Department.
Please contact the Office of the Municipal Clerk for further questions (609)494-3064.
Please visit the Surf City Beach Patrol page for more information regarding Surf City Lifeguards & Beach Safety.