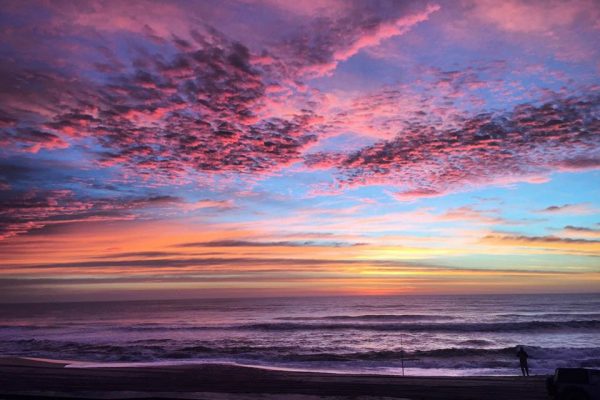 R
Route 72 Free Bridge shuttle
During construction of the Route 72 Manahawkin Bay Bridges Project, the sidewalk and bay bridge that connects the mainland to Bonnet Island will be closed to bicyclists and pedestrians. To accommodate people wishing to go to Bonnet Island, a FREE shuttle bus will run from Marsha Drive with a stop in the Eastbound (EB) direction at 3rd Street on Bonnet Island. The shuttle bus will then return in the Westbound (WB) direction stopping at the Public Access Parking Lot on Bay Avenue on Bonnet Island and Marsha Drive on the mainland. This is a TEMPORARY alternative that will operate seven (7) days a week while the sidewalk and bay bridge is closed. Please refer to the schedule below for times and the map for shuttle bus stop locations. The schedule may be adjusted in the future depending on the number of riders. Click HEREfor the full schedule.
SURF CITY POLICE DEPARTMENT TRUNK OR TREAT
Save the date and share with your friends!
Please join us for our 3rd Annual Trunk or Treat event on Saturday, October 28th, 2017 from 6pm-8pm. (Rain date of October 29th, same times). Trunk or Treat is a fun and safe alternative to traditional trick or treating. The event is geared towards children ages 12 and under, and all trunk or treaters MUST be accompanied by an adult. Treat stops (ie the trunks) will be outside in the firehouse parking lot, so please dress for the weather. Fun activities including balloon twisters, crafting, music, snacks and more will be located inside the firehouse.
If you're interested in sponsoring and/or hosting a trunk at the event, please contact Sgt. Sarah Roe (SCPD) at 609-494-8121 to get the required paperwork. This event is funded ENTiRELY by donations and would not be possible without the generosity of local businesses, residents, and community groups within our community.
We hope to see you there!
ALL RESIDENTS OF LONG BEACH ISLAND
Whether you are confused about coverage options or FEMA regulations/requirements, in just one free session, our professionals can offer you the guidance you need with on the spot mitigation reporting and Flood Insurance Premium information. Please bring your Flood Elevation Certificate & Current Flood Insurance Policy if available.
WHEN: Saturday, October 14, 2017 from 11 am until 1 pm
WHERE: Harvey Cedars Bible Conference
12 Cedars Avenue
Harvey Cedars, NJ 08008
You can reserve a spot online at
or by calling 1(866)599-7065.