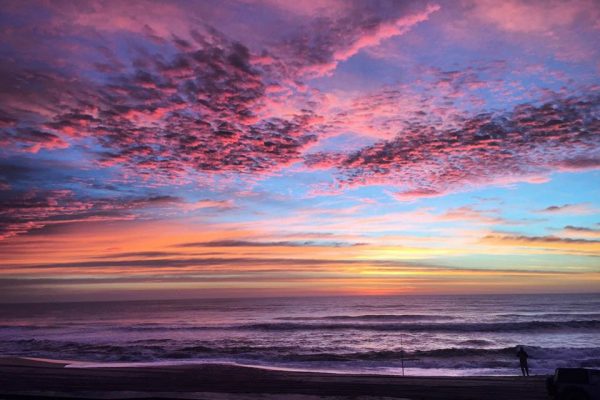 R
Route 72 Free Bridge shuttle
During construction of the Route 72 Manahawkin Bay Bridges Project, the sidewalk and bay bridge that connects the mainland to Bonnet Island will be closed to bicyclists and pedestrians. To accommodate people wishing to go to Bonnet Island, a FREE shuttle bus will run from Marsha Drive with a stop in the Eastbound (EB) direction at 3rd Street on Bonnet Island. The shuttle bus will then return in the Westbound (WB) direction stopping at the Public Access Parking Lot on Bay Avenue on Bonnet Island and Marsha Drive on the mainland. This is a TEMPORARY alternative that will operate seven (7) days a week while the sidewalk and bay bridge is closed. Please refer to the schedule below for times and the map for shuttle bus stop locations. The schedule may be adjusted in the future depending on the number of riders. Click HEREfor the full schedule.
BARNEGAT AVENUE RESURFACING
The municipality has contracted with C.J. Hesse, Inc. to reconstruct and resurface Barnegat Avenue from North 5th Street to North 11th Street. We have been advised that work will commence near the end of September. The entire project is estimated to take approximately two months. Crews will be working during the week from 7 am until 3:30 pm. Please make every effort to keep your vehicles off of the street. If you have any questions or concerns please contact the office of the Municipal Clerk (609)494-3064.
JERSEY FRIENDLY YARDS
**Applications are now being accepted for the "Experience Jersey-Friendly Yards" project. Download the instructions and application, complete, sign and email to: education@soildistrict.org. Please direct all questions to: Becky Laboy, 609-971-7002 ext. 114.
Jersey-Friendly Yardswas developed by the Barnegat Bay Partnership through a grant from the New Jersey Department of Environmental Protection (NJDEP). The Jersey-Friendly Yards website is a comprehensive online source of information about environmentally friendly landscaping throughout New Jersey. The website brings together multiple resources about the best landscaping practices to help property owners make sound decisions for a healthy yard, environment and a healthy economy. The site was designed and built by FusionSpark Media Inc. in Medford, NJ.
Through funding from the Barnegat Bay Partnership, the Ocean County Soil Conservation District has spearheaded numerous projects involving the installation of native plant gardens throughout Ocean County using the Jersey-Friendly Yards website as a resource. Be inspired by these projects, explore the Jersey-Friendly Yards website, and create a Jersey-Friendly yard or garden of your own!