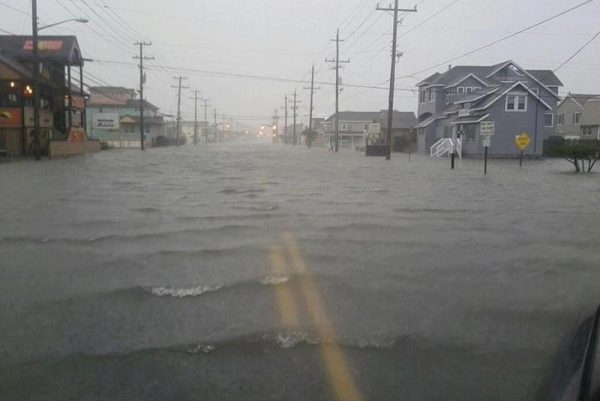 Are you Prepared?
Surf City is located in the 100-year floodplain and entirely located in what FEMA labeled a Special Flood Hazard Area. If you are buying a property, visiting for a vacation, or a seasoned Surf City resident, please always check in for the most up to date information regarding emergency preparedness and hazard mitigation.
know your
Flood Hazard
The Office of the Municipal Clerk maintains elevation certificates submitted to the Borough. Call to inquire if a property you are interested in has one on file (609)494-3064. You can also come in to learn how to use the Flood Maps to figure out the Base Flood Elevation of your property.
Please come in to talk to the Surf City Floodplain Administrator or call (609)494-6448 for more information on your hazard. The construction official, also the Certified Floodplain Manager, will visit your home to discuss mitigation options.
Flood Safety
Do not walk through flooded waters.
Turn around, don't drown.
Do not drive through a flooded area.
Stay away from power lines & electrical wires.
Flood insurance
Ensure your property for your flood hazard – available to renters for contents and property owners.
To find out more about Flood Insurance please contact any licensed insurance agent.
Don't wait for the next flood – there is a 30 day waiting period for coverage to take effect.
Build responsibly
Always check with the Building Department before you build on, alter, degrade or fill on your property.
Illegal building or filling should be reported to the Building Department (609)494-6448.
Protect the Natural Functions of the Floodplain
Don't pour oil, grease, pesticides, or other pollutants down storm drains or into ditches or streams.
Protect your Property from Flooding
Talk to us about protecting your home or business by installing flood vents.
Above the Flood: Elevating your Flood Prone House